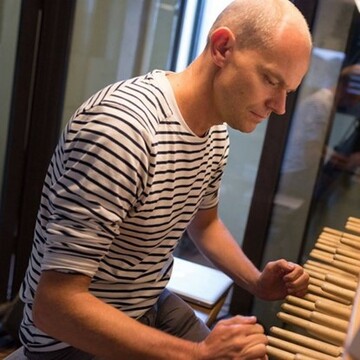 Jan gives carillon playing in our department in Peer.
Jan Verheyen is city carillonneur of Hasselt and Neerpelt and the founder of Bells Lab. With this, he develops innovative projects with bells. Bells Lab addresses different audiences, plays music in various genres and is active in various domains: from theater and dance over education to total spectacle. He also does educational projects for schools and gives workshops with bells.
To accomplish all this, he owns a touring carillon. This is a mobile carillon, which can be used both indoors and outdoors and can be used for various purposes.
Jan trained at the Mechelse beiaardschool, the Nederlands Carilloninstituut in Dordrecht and obtained a master's degree in music (instrument carillon) from Luca Arts in Leuven in 2019. Furthermore, he is a much sought-after concert performer at home and abroad.