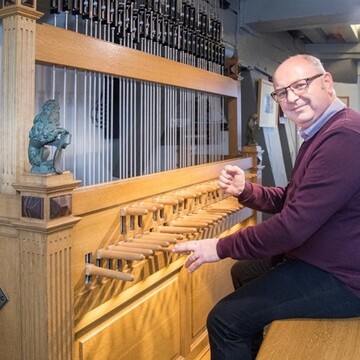 Wim Berteloot teaches at the Roeselare branch of the Jef Denyn Carillon School. He is also music teacher at the Klein Seminarie Roeselare. He is city carillonneur in Bruges, Menen, Diksmuide and deputy city carillonneur of Roeselare.
He is the conductor of the male choir "De Kerels"-Emelgem (Izegem).
His compositions are mainly situated within choral and carillon music. He studied at the Conservatory of Ghent and the Jef Denyn Carillon School.